Broadmoor Hospital plans to scrap sirens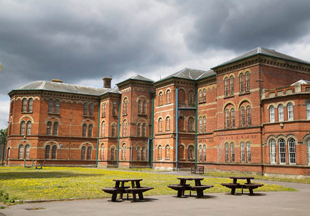 Broadmoor Hospital plans to scrap sirens
March 2016

West London Mental Health Trust, which runs the high-security psychiatric facility, has plans to scrap the warning sirens as they are believed to be too costly. The trust believes modern technology such as television and Twitter are better ways to warn the public. They are cheaper methods too with the cost of replacing the "outdated" sirens estimated at £500,000. The current sirens haven't been used as a warning since 1993 and are still tested every Monday morning at 10am.

The sirens date back to 1952 and were installed after Broadmoor patient John Straffon escaped and killed a young girl in Farley Hill, Berkshire. A second perimiter fence was also installed after the murder. Surrounding areas such as Sandhurst, Wokingham, Bracknell, Camberley and Bagshot have the sirens in case of another escape.

Broadmoor, built in Victorian times, is currently undergoing a £240 million overhaul. The sirens could be decommissioned in 2018.

Broadmoor houses around 200 prisoners - with the Yorkshire Ripper, Peter Sutcliffe, being one of the more high profile inmates.

Public opiion suggests the sirens are considered necessary and there are several petitions calling for them to be kept.